POTY dual band feed antenna 2.4 Ghz & 10 Ghz for QO100
The POTY / Patch of the Year is a 2.4/10 Ghz dual-band patch antenna, circular polarized 2400 MHz TX and linear horn antenna 10500 MHz RX with dielectric lens (new cylindrical version), for the QO-100 satellite / Es'hail2.

It is a kit antenna to assemble (see info below).
Amateur radio design: G0MJW, PA3FYM and M0EYT
Amateur radio manufacturing: PE1CKK

Delivered with: 1 dielectric lens (new cylindrical version), 1 correction plate, 1 reflector, 1 SMA female SMA connector, 2 M2.5 screws and 1 waveguide. Antenna kit to assemble.
Customers who bought this product also bought:
---
LNB assembly on the POTY antenna
The quickest and easiest way to mount the POTY antenna on the LNB is to drill a 22mm hole in the plastic cap in front of the LNB and push the POTY waveguide inside.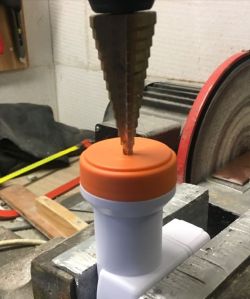 Push the POTY until it meets the metal horn inside the LNB. By rotating the POTY, you get the flex out of the cap and the waveguide stays in position.

With silicone sealant, the LNB head will be fixed and waterproof. The mounting on the support of the dish is to be done just before the reflector patch, on the tube of the POTY and not on the LNB.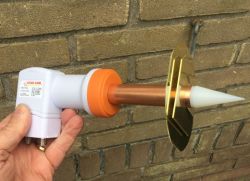 N Connector usage
It is possible to replace the supplied SMA connector with an N-type connector.

There are 2 additional holes on the reflector plate to fit a female N-type connector with a flat base: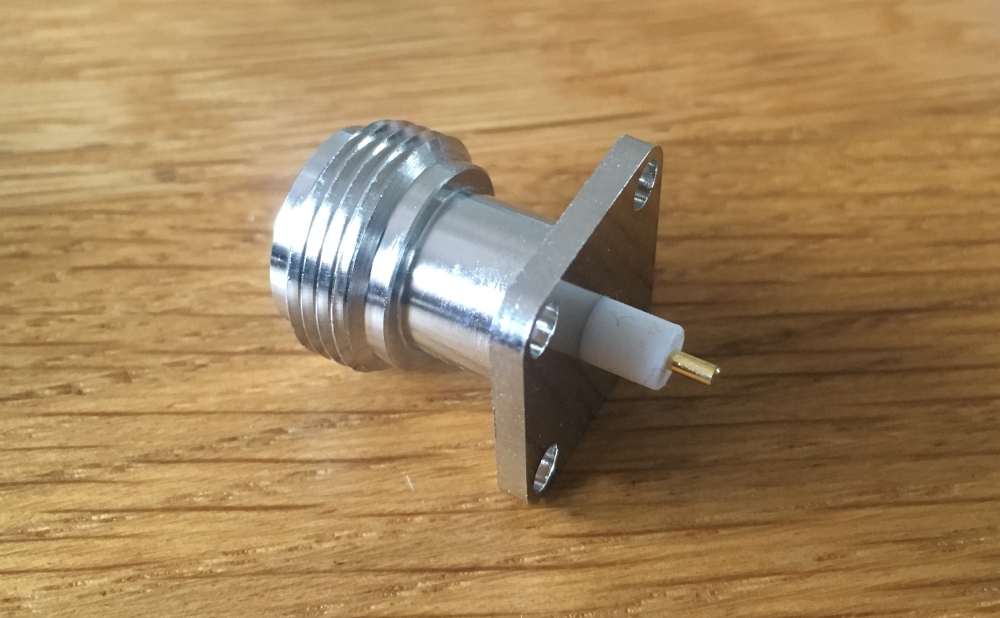 The connector is fixed with M2.5 screws. The insulation of the connector must be shortened to 4 mm: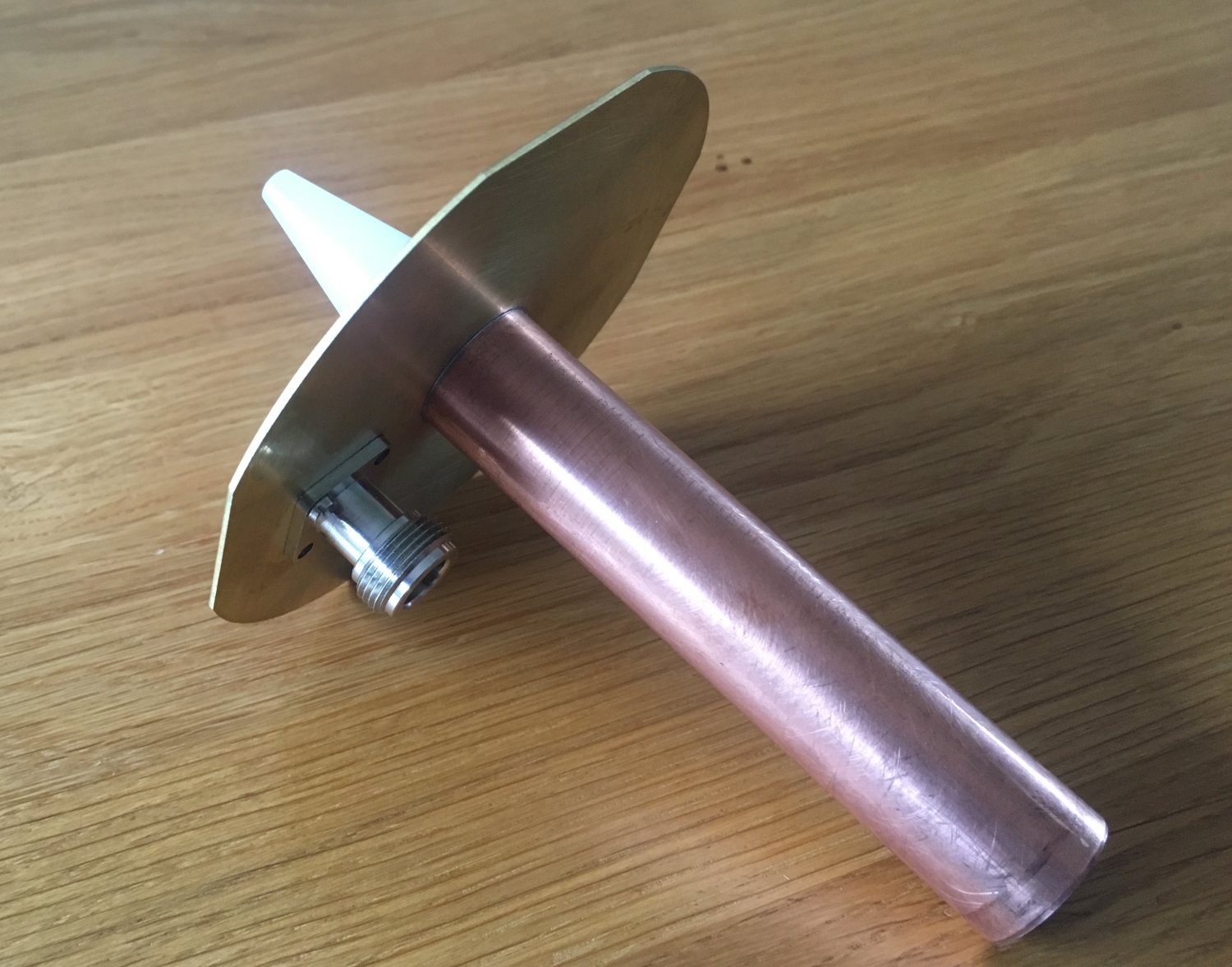 Lens assembly
It may happen that insertion of the lens into the tube can be difficult because some lenses may have a slightly larger diameter or if the tube have a tolerance on the lower side.

The manufacturer recommends in this case to place the lens in the freezer for 1 hour to facilitate insertion.
New lens version
A new version of the lens is available and for better performance on a 60cm antenna.
Reviews POTY dual band feed antenna 2.4